Google Pixel 7a Review: A Wolf in Sheep's Clothing?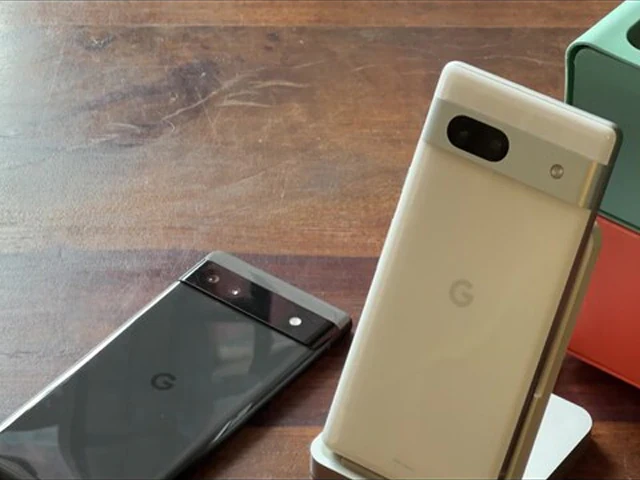 In 2022, Google surprised many when it decided to bring its Pixel 7 and Pixel 7 Pro smartphones to India.  Between the two, the Pixel 7 was launched at Rs. 59,999, but can now be found at around Rs. 55,999 online, making it more accessible than any of its predecessors. Google recently launched the Pixel 7a in India, its 'pocket-friendly' version of the Pixel 7. This new phone has received several upgrades over its predecessor, the Pixel 6a, and surprisingly comes in at the same price of Rs. 43,999 for the sole variant with 8GB of RAM and 128GB of storage. 
Without a massive price difference between it and the Pixel 7, should you pay an additional Rs. 12,000 for the more premium model, and is the Pixel 7a worth upgrading to from a Pixel 6a? Let's find out.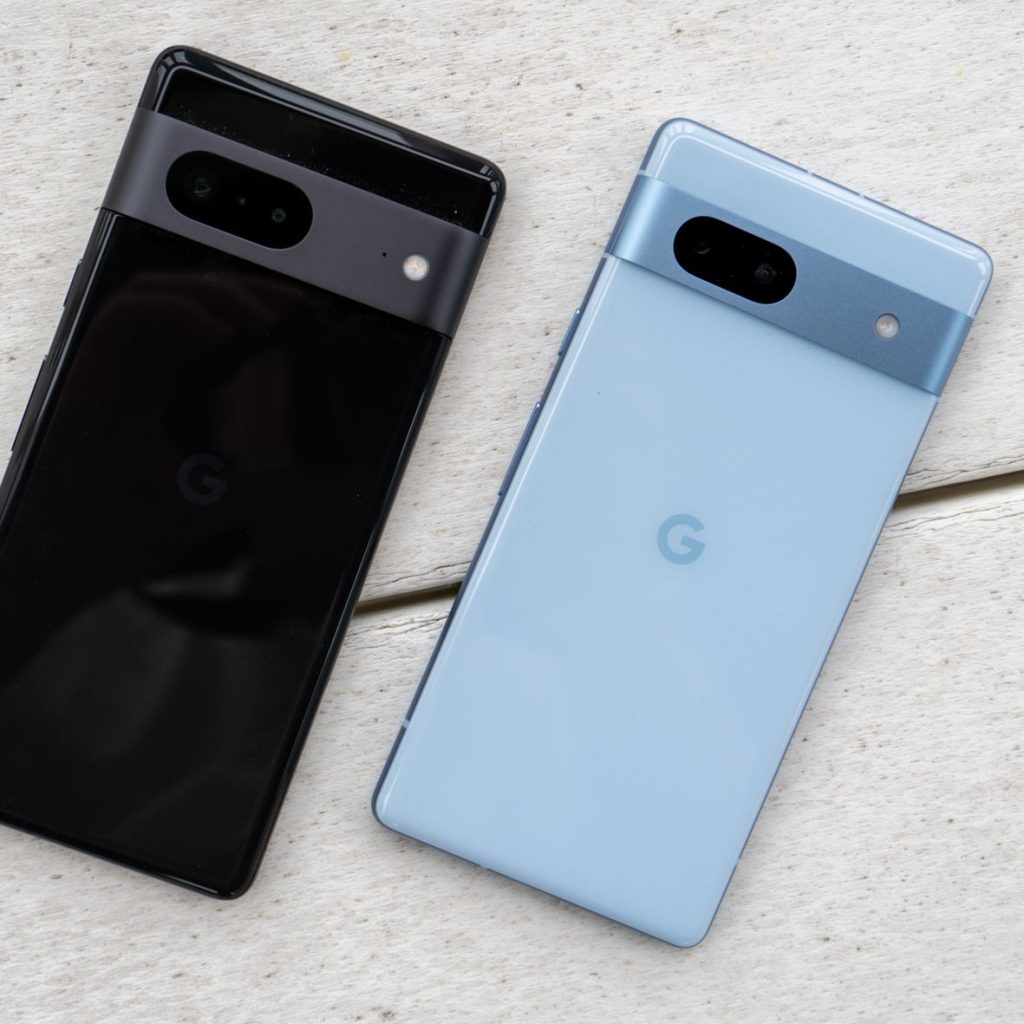 Google Pixel 7a design
The Google Pixel 7a may appear premium at first glance, but it's just as much of a smudge and dust magnet as the Pixel 6a was. These smudges are quite hard to notice on the Snow finish, but the Sea and Charcoal finishes probably won't be so forgiving. Since the rear panel is made of plastic just like the Pixel 6a, it tends to get scratched easily.
I found the edges of the rear panels to be slightly misaligned on my unit as they didn't have a seamless fit where they met the metal frame. The same also applies to the metal rear camera band, which could have benefitted from better finishing as it is noticeably sharper in comparison to the better made camera module on the Pixel 7. The previous Pixel 6a did not have any such imperfections, so it's disappointing to see this on the new model. However, you can simply slap on a case and forget all about it.
The Google Pixel 7a also feels a bit heavy at 193g but is still quite compact and good for one-handed use. The Pixel 6a is a lot lighter at 178g but the additional weight of the new model is probably down to the addition of wireless charging. This could also be the reason why Google went with a smaller battery for the 7a, but more on that in a bit.
What I like about the Pixel 7a's design is that just like its predecessor, it is still one of the very few smartphones in this segment to offer an IP67 rating for dust and water resistance, with Samsung's now dated Galaxy S20 FE 5G being the other.
Google Pixel 7a specifications and software
The Pixel 7a offers the latest and greatest from Google when it comes to processing power. The Tensor G2 SoC which is also present in the Pixel 7 and 7 Pro models (as well as the recently announced Pixel Fold) now comes to Google's affordable A series. Apart from being more powerful and power-efficient compared to the older Tensor processor, it also adds some additional camera and photo editing features.
Google still does not offer any RAM or storage variants and the 128GB of UFS 3.1 storage might not be enough for everyone, as the Pixel 7a does not support expandable storage. There is no free cloud storage option (anymore) either, apart from a few offers which expire in a couple of months. However, it's nice to finally see 8GB of RAM being made available on a Pixel A series device for the first time ever.
The fingerprint reader is embedded in the 6.1-inch full-HD+ OLED display, which has a 90Hz maximum screen refresh rate. Thankfully, it's not as troublesome as the Pixel 6a's fingerprint reader when it was launched and worked reliably out of the box. Communications standards include Wi-Fi 6E, Bluetooth 5.3, NFC and support for a multitude of 5G bands. There's a single nano-SIM slot but users can add a second phone number to their device by using the eSIM feature.
The Google Pixel 7a is powered by a 4,385mAh battery, which is smaller than last year's model. Charging speeds have been capped at 18W for wired charging and 7.5W for wireless charging. As always, Google does not provide a charger in the box.
The software experience on the Google Pixel 7a is typically Google with Android 13 and the slightly customised Pixel software experience. There are no additional apps or bloatware as one would expect from a Pixel device. There's nothing new here compared to what I experienced on the Pixel 6a or even the Pixel 7 models which we reviewed last year. Google promises three years of software updates and five years of security updates. There's also the usual feature drops, which should instil confidence in buyers who are new to the Pixel brand.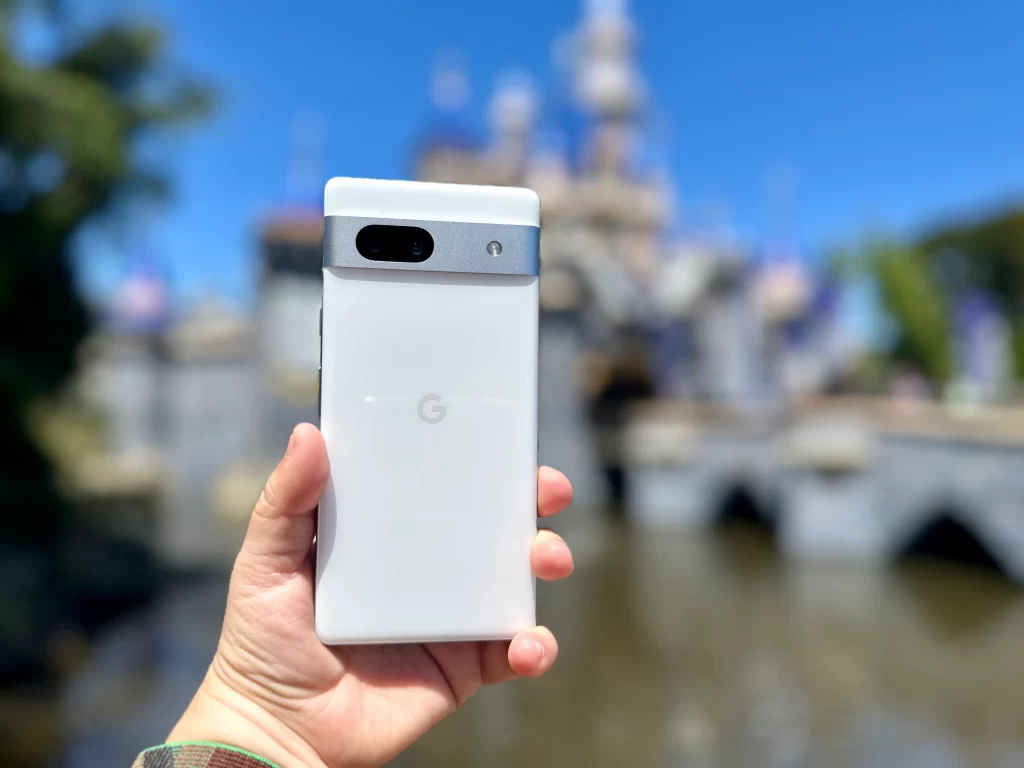 Google Pixel 7a performance
In terms of performance, Android 13 ran smoothly without any hiccups. The 8GB of RAM in the Google Pixel 7a also helped when it came to multitasking, keeping apps in memory for a while. The 90Hz refresh rate also helped with the software experience by a large margin, making the entire interface appear quite fluid compared to the 60Hz panel on the Pixel 6a.
Colours, when viewed in the 'Natural display' colour mode, are quite accurate and the display was bright enough when used outdoors during the day. It is also HDR10-certified and most apps like Netflix, Youtube and Prime Video supported the same, with content appearing as expected.
As for raw performance, the Google Pixel 7a scores better than the Pixel 6a in most benchmarks and produces numbers that are on par with the premium Pixel 7. The 7a managed 7,16,837 points in AnTuTu, and 1,396 and 3,116 points in Geekbench's single and multi-core tests respectively. In terms of graphics, the Pixel 7a managed 90fps, 85fps and 60fps in GFXBench's T-Rex, Manhattan 3.1 and Car Chase test suites, respectively.
Gaming performance was quite good overall. I tried out Call of Duty: Mobile and could comfortably play it at its default settings (Very High graphics and framerate) without any lag or stuttering, which was not possible on the Pixel 6a. Touch sampling rate was adequate for playing such mobile titles and I was able to make full use of the 90Hz refresh rate by switching to Ultra framerate in the game's settings.
The phone does get warm when playing Call of Duty at Ultra settings. However, I did not notice any performance drops even when gaming for up to 30 minutes at a stretch.
Despite the processor upgrade, the Google Pixel 7a has to keep up with the demands of a 90Hz display and do so with a smaller battery than last year's model. Our standard video loop battery test on the 7a fared worse than the Pixel 6a, managing just 12 hours, 39 minutes on a single charge, which is average for a small phone, but below average for its segment.
With my typical daily use, which included scrolling through social media apps, video streaming, some camera usage and about an hour of gaming, the Pixel 7a barely made it through a full day with about 10 percent charge left in the tank. All-in-all, this definitely isn't a phone for power