Extraction 2 review – Chris Hemsworth action sequel most interested in extracting cash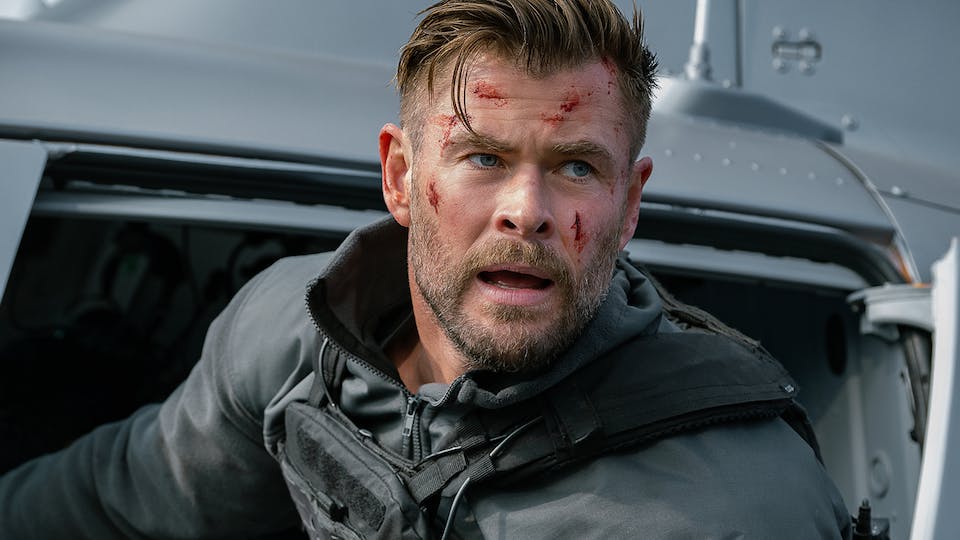 Once again, as if wound up by an enormous key fitted into the space between his shoulder blades, Chris Hemsworth comes lumbering out for Netflix's burgeoning Extraction franchise, his muppety-handsome features scrunched into an expression of determination with a soupçon of sensitivity. Screenwriter Joe Russo and director Sam Hargrave have reunited to extrude another calorific portion of action content from their creative intestines and Hemsworth again plays Tyler Rake, the tough guy mercenary with a heart of gold whom we kind of assumed was dead at the end of the previous movie but turns out to have been just very very unwell.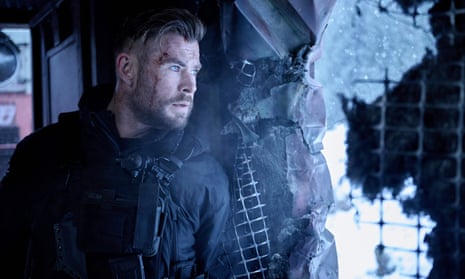 Rake's quasi-corpse is discovered and given remedial attention in an outrageously perfunctory montage at the beginning of this film, there's a spell in some luxury-private hospital in Dubai and then Tyler is as good as new, flown in to save his ex-wife's sister and her kids from her abusive Georgian mob-boss husband. (That ex-wife must have some serious cash, incidentally, to bankroll this kind of operation.) His handler Nik (Golshifteh Farahani) is back in the frame, this time doing a lot more actual fighting, including some close-quarters martial arts stuff and stabbing bad guys in the thigh with a little serrated knife – although kicking ass isn't exactly Farahani's skillset. Our hero also does a fair bit of dangling off the side of very tall sleek glass towers, although it isn't in the Tom Cruise league.
There are cameos from Idris Elba, cheerfully phoning it in as the guy who recruits Tyler to this new job, and Olga Kurylenko, piteously emoting her way through a couple of short scenes as the ex-wife, who still has issues about the suboptimal way Tyler behaved in the marriage. The first Extraction was entertaining enough but this new one is just cynically about extracting the cash.