Is Halara Clothing legit?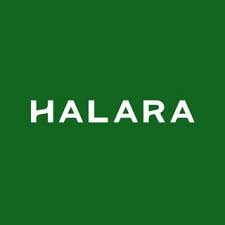 What is Halara?
Halara is an online consumer clothing company specializing in athleisure, loungewear and simple everyday dress. Most of their clothing uses stretchy fabrics and solid colors.
How is the Quality of Halara Clothing?
Halara's quality is above average for a budget brand. The fabric is stretchy, soft and smooth.
Most items have a slight sheen and the fabric reminds me of a thicker version of swimwear fabric.
It is well sewn and feels durable. The average price per piece is affordable, but not cheap. The quality reflects this. very good.
Pros of Halara Clothing
1. Comfortable
Overall, anything I've purchased from this brand has been very comfortable.
Not only is the fabric stretchy and smooth, the backless dress really put me at ease in the blistering heat.Plus, those crisscross waistbands look great. Well, it doesn't constrict when worn.
2. Stylish
Across the Internet, customer reviews are overwhelmingly positive regarding the brand's aesthetics.
I'm not an athletic person, but these clothes are simple and cute.
I especially love the houndstooth skirt, but everything in that order was pretty flattering (except the joggers).
3. functional
There are some aesthetic issues with the fit of these garments, but they work pretty well.
The fact that the shorts don't ride up is a big plus.
The removable cups have a weird dimple, but they offer pretty good breast support, on par with most low-impact sports bras.
4. The quality is decent
Fast Fashion does not guarantee high quality products, but all of these garments are made from soft, stretchy and supple fabrics.
I recently reviewed another well-known TikTok fast fashion brand, Emery Rose.
Most of these items were scratchy, suffocating polyester that smelled of chemicals when you took them out of the box.
In comparison, these pieces smell and feel great, with quality stitching and sturdy construction.
Cons of Halara Clothing
1. Small size
Harala has mixed reviews online, and the biggest complaint many customers mention isn't the quality, but the size, especially if it's on the smaller side.
For me, everything fits reasonably well and corresponds to the size chart on the website.
However, I'm generally between medium and large on other brands, but definitely on the high end of large at Harala.
2. Problem with fit
Some of these garments have fit issues. The sweatpants fit like leggings, with pocket bulges and ridges showing through the snug-fitting stretch material.
The removable padded cups sometimes distort, creating a nipple-like bulge (which defeats the purpose).
In other reviews, fit issues seem to increase with size, with plus-size customers having the most trouble fitting their garments.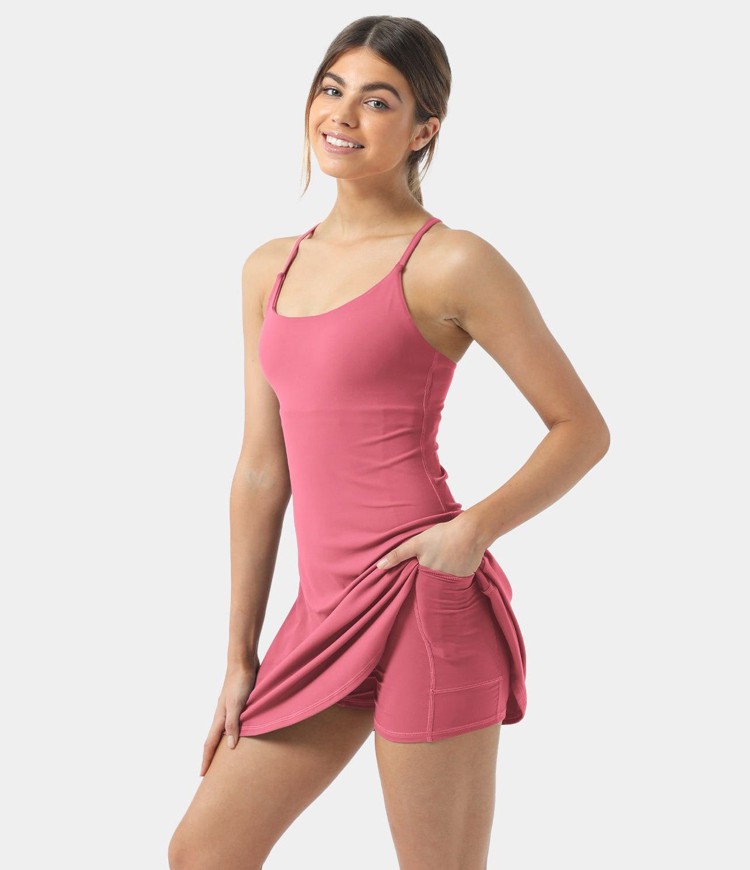 Harala Return and Exchange Policy
Reviews say that many people have problems with returns.
Halara accepts returns within 30 days of purchase. That said, there are many hurdles that must be jumped to get a refund.
As with many brands that have warehouses in China, the shipping return process is a little complicated.
You must submit a return request using our online portal or contact customer service via email. You will also have to pay Halara's return shipping charges unless the return is due to quality issues.
Size issues, loose threads and color differences are not considered quality issues and items must be unused and with box tags.
Harala Discounts and Coupons
Affordability is the main draw for brands like Harala, so there are numerous sales throughout the year, constant clearance items, and incentives for new customers.
Halara is offering his 20% off your first order in exchange for your email address.
Additionally, when you first go to the site, enter your email address and you'll see a "Wheel of Fortune" that grants you a discount code or free gift.