New Zealanders told 'be prepared to be without power for days or weeks' as Cyclone Gabrielle takes toll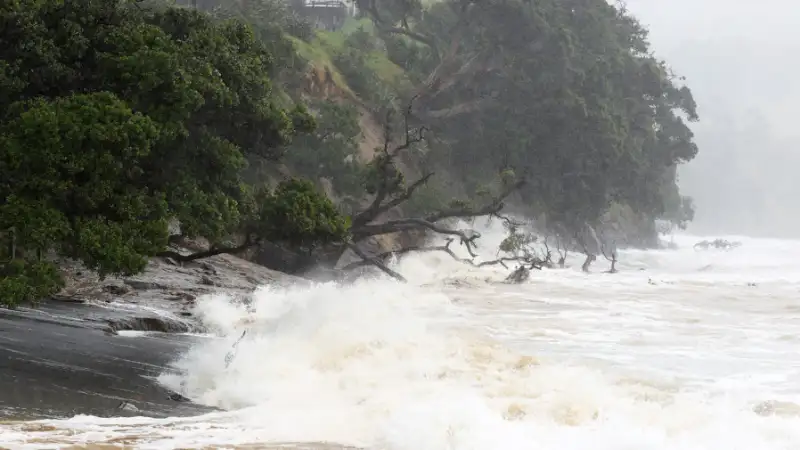 Cyclone Gabrielle is the most significant weather event New Zealand has seen this century, Prime Minister Chris Hipkins says, as authorities work to rescue people trapped on roofs and to restore power. 
A state of emergency was declared in New Zealand on Tuesday as Gabriel brought heavy rains, flooding and high winds across the North Island, forcing the evacuation of several beach towns.
"The severity and breadth of the damage we are seeing is unlike anything we've seen before," Hipkins said Tuesday.
Disaster Relief Secretary Kieran McAnulty said about 2,500 people had been forced from their homes.
Authorities say they have yet to re-establish communications with crews in the Hawke's Bay area, and grid operators warn communities to prepare for blackouts "for days or weeks, not hours." bottom.
The New Zealand Army has dispatched 200 personnel to provide assistance to the area, including road and air resources to support the rescue effort. Local media reports that people are still trapped in their cars.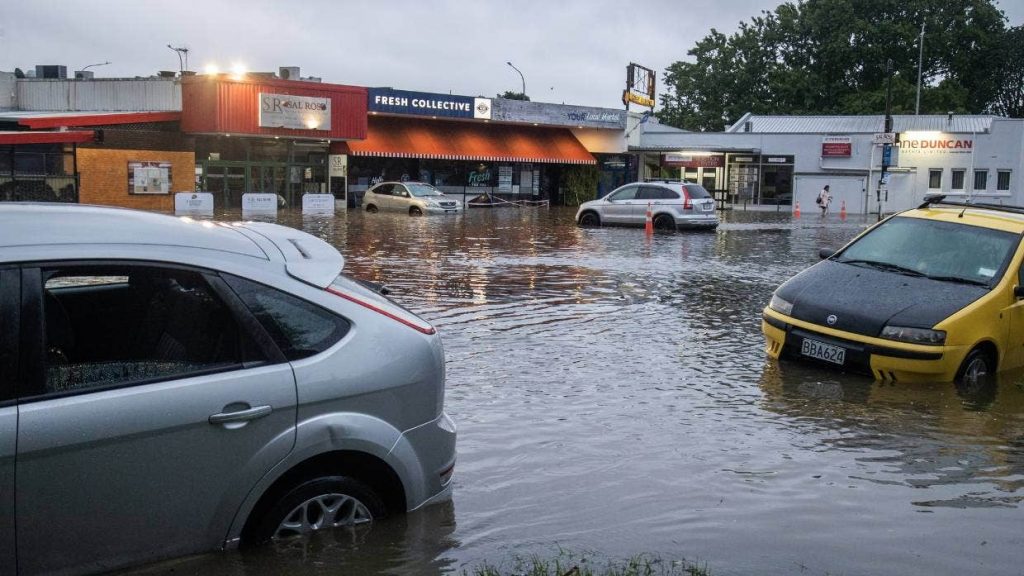 Fires and emergencies New Zealand's deputy national commander, Steph Rotarangi, said many people in Hawke's Bay and Tyawiti were cut off and needed help.
"Helicopters are trying to save people, but as mentioned earlier, they are hampered by high winds," she said.
"We have people trapped on the roof and are in the process of restoring radio and cell phone contact with firefighters."
About 225,000 customers have been without power for some time, some for weeks.
Transpower has declared a grid emergency following power outages to Hawke's Bay and Gisborne. 
Grocery companies Woolworths and Foodstuff have been forced to close some stores in the affected areas, but claim they have plenty of inventory.
They are urging people to buy only what they need until the roads and supply chains are open.
Transpower has declared a grid emergency following power outages to Hawke's Bay and Gisborne.
Cyclone Gabriel will move southeast from New Zealand starting Wednesday, but its effects will last longer, according to MetService.
MetService Meteorologist Andrew James said: "Another focus is the wind. "Gusts in excess of 120km/h are expected in the upper North Island, Taranaki and parts of central New Zealand, and warnings are still in effect."
Ian Maxwell of Hawke's Bay Civil Defense said the effects of the cyclone are not yet fully understood.
"Our focus is on being safe with people and making sure those who are homeless have warm places, food and water," he said.
"We need people who understand that after an unprecedented natural disaster, there is a long recovery period – weeks to months."
Search for firefighters continues
A search has resumed for volunteer firefighters trapped in a house sliding down a mountain slope in Muriwai, a coastal town near Auckland.
A second firefighter was rescued and is in critical condition at the hospital.
Rescue workers were investigating the damage to the building when a landslide occurred and the building collapsed, local media reported. A geological assessment confirmed the site was safe, allowing the search to proceed.