Sensex crashes over 1,400 points;Nifty sinks below 15,800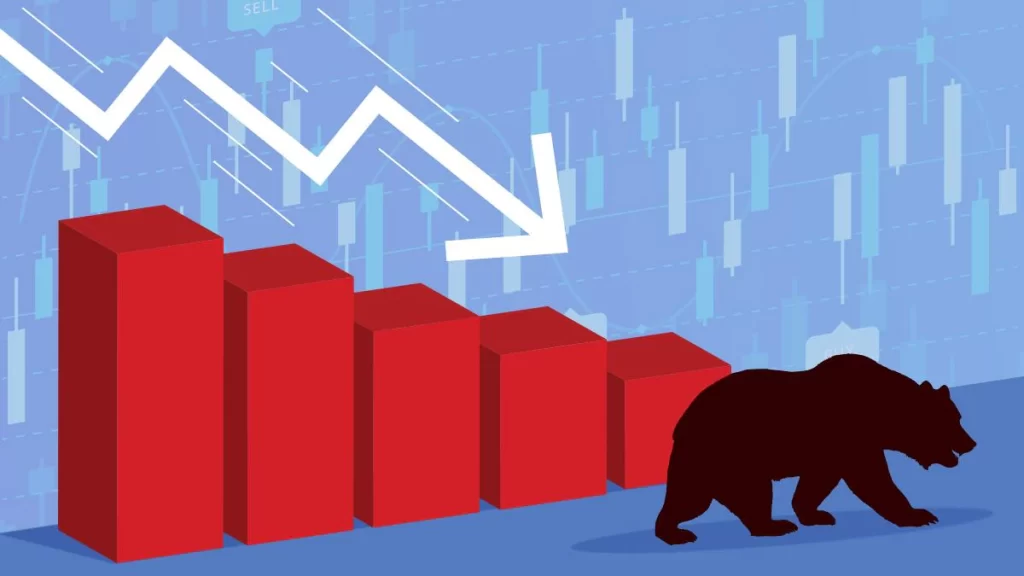 Benchmark domestic stock indices fell sharply on Monday after weak global sentiment. The BSE index for 30 components opened 1300 points lower and fell below the 53,000 level. Similarly, NSE Nifty has fallen more than 300 points from him to below 15,900.
Banks, financial services and IT stocks were hit hardest as the index fell.
Bank Nifty, the index that tracks the banking sector, also opened trading after dropping another 900 or 2.50 points to 33,600. The nifty mid- and small-cap stocks also fell more than 2% at the open. Nifty IT has decreased by more than 3% of his.
At 10am, Sensex had fallen 1,444 points (2.55%) to 52,858 and Nifty50 had fallen 412 points (2.54%) to 15,791.
Bajaj Finserv, Bajaj Finance, ICICI Bank, State Bank of India, Reliance Industries, Kotak Mahindra Bank, Tech Mahindra and IndusInd Bank were the main laggards.
Monday's plunge saw the index fall in six of his seven sessions. The index added to the loss as high US inflation triggered an opportunity for more aggressive monetary tightening by the Federal Reserve. The US stock market closed sharply on Friday with expected May inflation up 1%, well above forecasts of 0.7%. His annual rate was 8.60% and he hit a 40-year high.
Earlier on Friday, Sensex fell more than 1,000 points below the 55,000 mark while Nifty fell 276.30 points to 16,201.80. Stock market data show that foreign institutional investors have net sold shares worth Rs 3,973.95 crore in the capital market. Rupee hits all-time low
The rupee fell 36 pips against the US dollar to a record low of 78.29 in early trading on Monday. This tracks US dollar strength abroad as investors flock to safe-haven currencies amid overall risk-off sentiment.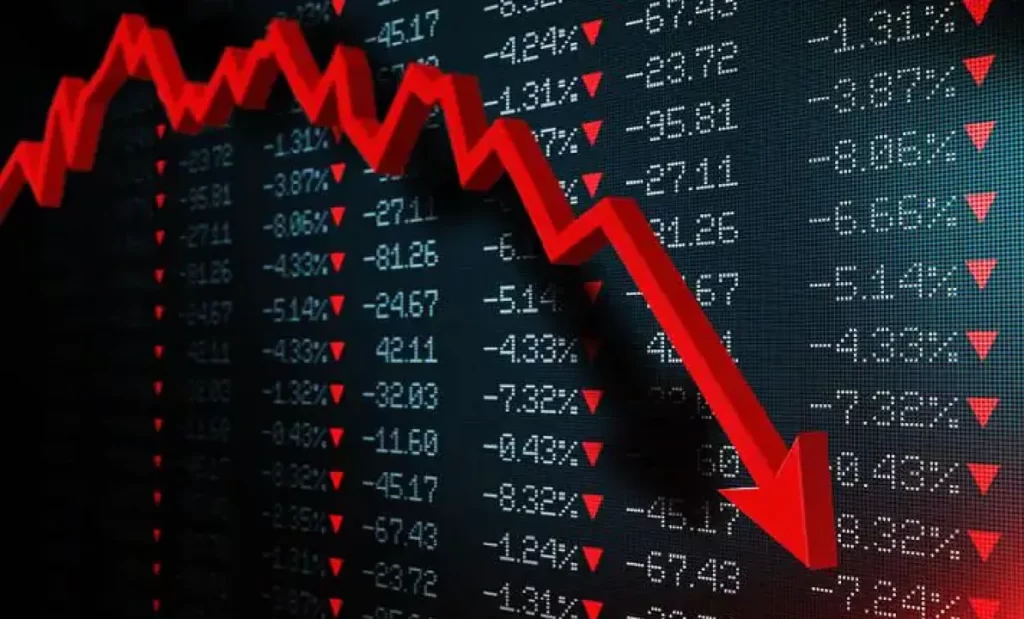 Weaknesses in major indexes Reliance Industries and ICICI Bank also weighed on the domestic stock market.
All companies with 30 Sensex shares traded lower in early trading, with Bajaj Finserv, Bajaj Finance, ICICI Bank, State Bank of India, Reliance Industries, Kotak Mahindra Bank, Tech Mahindra, Indus India Bank emerged as the biggest laggard.
Shares of India's Life Insurance Corporation (LIC) fell for the 10th straight time on Monday. His 30-day lockup period for anchor investors ended today, and the share price is now down more than 28% from its issue price of Rs 949.
The anchor investor, who bought nearly 59.3 million shares in bulk at Rs 949 a share a day before his IPO launch, will be able to sell the shares on the open market from Monday. The benchmark BSE index ended Friday at 1,016.84 points, or 1.84% lower at 54,303.44. The wider NSE Nifty plummeted by 276.30 points, or 1.68%, to 16,201.80.
Elsewhere in Asia, markets in Seoul, Tokyo, Hong Kong and Shanghai saw a sharp drop in intra-hour trading.
US stock exchanges closed sharply lower on Friday.
"Short-term market dynamics are weak. With May US inflation at 8.6% versus market expectations of 8.3%, the Fed should be more hawkish.
"Such a scenario would be negative for risk assets like equities, especially in the context of slowing global economic growth. The Indian market will only stabilize if the US market stabilizes." Vijayakumar, chief of Geojit Financial Services and his investment strategist.
Meanwhile, the international oil index, Brent, fell 1.37% to $120.31 a barrel.
A foreign institutional investor (FII) continued its net shortfall in the capital market on Friday as it sold shares worth Rs 3,973.95 crore in him, stock market data showed. The Indian rupee hit an all-time low of 78.28 against the dollar while the benchmark 10-year government bond yield hit 7.60%, its highest since 28 February 2019.