Shopify Review – Features, Pros and Cons of Shopify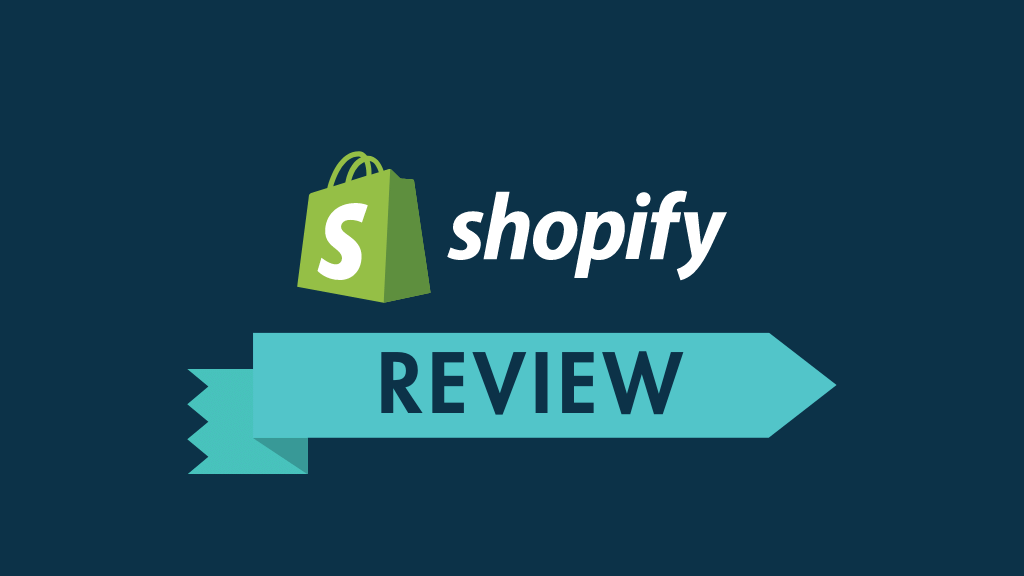 What Is Shopify?
Shopify is not like any other website for online shopping where you buy products. Rather, it is a unique platform where you can build your website for micro or medium-scale businesses and use professional ways of dealing with customers and clients. 
Founded in 2003, this Canadian Company is achieving the heights of success for its unconventional idea that moved the world. The prolonged longing to own a real business was realized with Shopify's help.
This shopping platform not only helps you to have a store online but also guides you on every step to do business growth and stand out with AI tools, such as SEO, to maintain digital ads and digitally target the audience to keep the head of the business up.
Shopify works on a sustainable way of doing business; hence they promote energy efficiency. Shopify, with their seller intent to reduce carbon emission in shipping and avoid using thermoplastic for the sake of lingering on the planet. 
Features Of Shopify That Make It Stand Out:
Shopify is the e-commerce solution platform that enables sustainable business and satisfies the zeal of becoming an entrepreneur. There are various feature worth highlighting in Shopify: 
1. Customization Of Themes: When you work for your small business, you don't want and dashboard of software engineers' choice. On Shopify, you can customize the theme of your store that harmonizes with the product you're selling, and with the changing patterns and gradation of themes, you can avail of exciting themes to attract customers.
2. Catalog Building:  Without a catalog, it is next to possibly impossible to make people buy. After setting up the profile first, the taks you need to undergo is uploading the record of the products you're going to sell; these products, along with their prices and offer,s catch the eye of buyers. 
3. Supervising The Operations: With the right tools in your hands, you don't need to surprise every other facet of the business thoroughly; the operating system of Shopify is built woth advanced technology and an intelligent tracking system that facilitates the tracking of shipments and account maintenance automatically. 
4. Leads Generation: The generation of leads is the important taks; like the offline business, you can not rely on personal selling, nor do you have the personal interaction with the customers that makes leads generation a challenge. 
But, digital marketing tools and post templates that are pre-prepared help to entice the customer and attract the leads to get engaged on your website.
5. Customer Data Analytics: While working on personal selling, you can keep track of customer retention and the footsteps, but the smart system of Shopify helps to collect the data of a mass number of customers. 
And these data also help to categorize the customer as loyal, premium, a dormant customer which helps maintain the relationship with the customer.
6. Website For Earning & Learning: Those who are not professional sellers or don't know any ins and it's about marketing and selling can go for the online courses and short video lectures available on Shopify. 
These short and sweet lectures help you to understand the small details of marketing where you can make a big difference in revenue and lead generation.
These are the key highlights of the available features in Shopify and have proven to be the most useful elements for any business. With Shopify, you can have all of them in primitive subscription plans.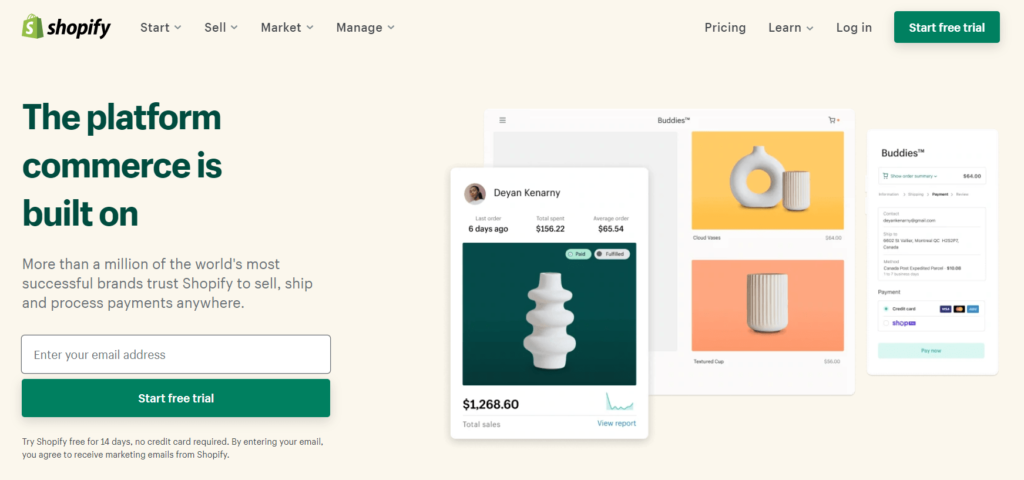 Pros And Cons Of Using Shopify:
Apart from some basic features, Shopify also serves the premium layer of customers where highly proficient tools are used. With this bounty feature, some drawbacks are also associated. 
Pros:
1. Ease Of Using: With Shopify, building an SEO-friendly website is easier. You can have all the features directly visible and straightforwardly demonstrated on your dashboard. Hence, you don't need to browse deeper the options to get what to want. 
2. Available For Theme Customisation: Not every website-building platform allows you to customize the theme, but it is a great advantage of using Shopify. You can change the theme as per your preference and select to continue with the theme that premises you the most.
3. Helpful Tools Available For Leads Generation: you cannot expect to have a thriving business on the internet unless you know the art of generating leads; it takes consistency and dedication to put in the posts and make offers that attract customers to your business.
4. Customer Data Analytics: With the minimum information about your customers, you can have a lot of insights into their purchasing power and behavior, which helps to determine investment for the business.
With the help of this Data, you can compile and categorize the customer's attitude toward the business, which is associated with demand.
5. Learning Price Included In Subscription: Even if you're clueless about the marketing and related stuff, you don't need to worry at all because of the premium price you paid for the subscription. Also avails you of multiple options to learn about E-commerce.
Cons:
1. Expensive Pricing: Even if you are new or a beginner, you're bound to pay hefty prices for the subscription plans which dominate the features you'll be using. The average range for Shopify plans starts from $50, which is much when you can use those facilities for free either way. 
2. Poor Customer Support: Aside from the fact that all the features are exhibited directly with ease of use, sometimes you get stuck with website complexity, and in that case, you cannot rely on customer care. 
The reviews poorly rate the service customer care assistance, one of the most unwelcoming reviews for a company.
3. Not All Themes Are Accessible: When we talk about theme customization and changing facility, you better keep in mind that not all themes are accessible for free. 
First, ten are complimentary themes, and those are free themes for accessing another theme. You need to pay for it.
These are the Pros And Cons that decide the worth of using Shopify for website building and eliciting your e-commerce platform. We suggest you use to pay for these services only if you have long-term interest; else, you can have these facilities for free on the different websites as well if you are going to use Shopify for the sake of learning. 
How To Use Shopify? 
Shopify is an easy-to-use website, which is a great deal if you have a great set of customers already and looking forward to having exposure for business in the world of the internet.
Setting up the business profile on Shopify is easy z. You need to register the profile by the name of your business with the least formalities. They ask you some personal questions to determine the theme and set of features customized for the concerned company. 
After completing the small survey, you can upload the products you are willing to sell, along with the prices and description, which is a breezy task, and shoot the store by sharing the link to the shop with your peer group.
The last step to building a completely functional online store is to add the payment option. You can choose the alternative of receiving payment against the product.
Setting up the store takes 3bearly 30 to 45 minutes to its minimum; you are required to add so many deaths about your business which consumes a day. But once the store is set up, you don't have to bother about anything from promotion to shipment.
Things To Keep In Mind While Using Shopify: 
There are important measures to take to avoid chaos after establishing the store. These key points are the gateway for you to relish a fruitful business.
Always fill out the details accurately, and avoid making haste while finishing the setup process.
Update the contact details with the working contact number to bestow the customary satisfaction.
Don't add just one channel for payment and delivery; always keep an alternative for facilitating the payment and shipment in the case of need.
Break down the cost clearly; don't charge hidden fees, and display the final price breakdown with taxes and discounts.
These small details are better settled early to prevent any conflict.
It's time to sum up this review article with final words about Shopify; you can go for Shopify as they have the experience in the services they provide, but it would be better if you look around for the alryervatibe at the lower price if you don't have the intention to run business for long duration.
The website will cost you dollars amd takes a lot of time to get returns, and you won't have anything to make the loss good.