Suicide Squad: Kill the Justice League is always online, even in single-player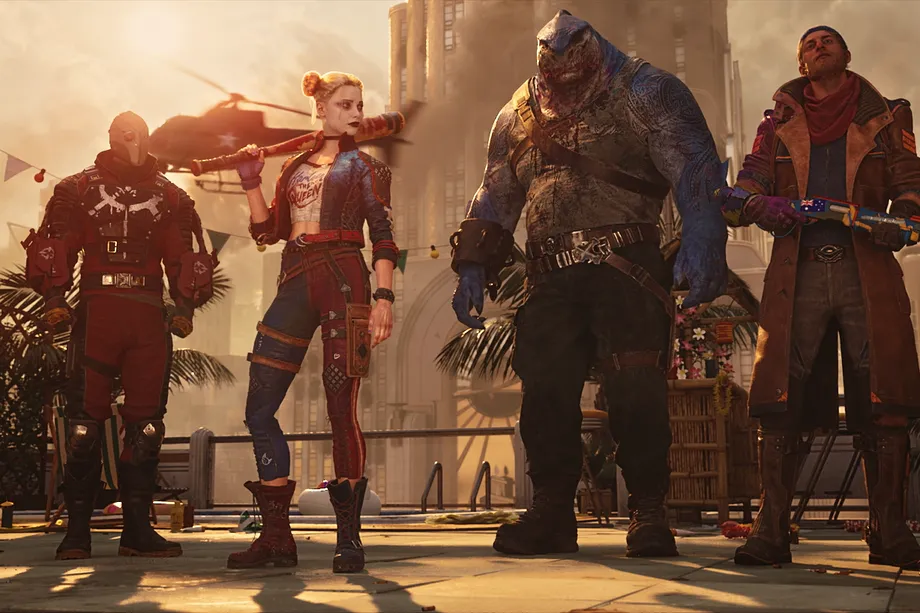 Rocksteady Studios unveiled the first gameplay footage of Suicide Squad:
Kill the Justice League, the upcoming co-op looter-shooter set in the Batman:
Arkham universe, during Sony's State of Play presentation on Thursday. Anticipation is high, though fans eager to get their hands on the game may be a tad disappointed to hear that will require an internet connection — even when playing alone.
An FAQ on the game's website, published after the gameplay reveal, says that "an internet connection is required to play Suicide Squad:
Kill the Justice League solo or via online co-op." Local co-op will not be supported, according to the FAQ, which means that the game won't be playable offline in any capacity.
While the FAQ doesn't give an explanation for this decision, the online requirement can likely be attributed to the nature of the game's cross-platform co-op system, which allows people to drop in and out of missions alongside other players across PlayStation 5, Windows PC, and Xbox Series X. Of course, the other major factor in the always-online setup is that Suicide Squad:
Kill the Justice League is fully a live-service game, with a "gear score" that sounds similar to Power in Destiny and a battle pass offering items that players can use to customize their characters. The FAQ says that all microtransactions will be optional and will be only for cosmetic items — i.e., they won't affect gameplay.
Kill the Justice League's always-online requirement follows in the trend of other recent games like Gotham Knights, Monster Hunter Rise, Marvel's Avengers, and Arkane Austin's upcoming action horror co-op shooter Redfall, all of which require a persistent online connection to play.
The FAQ for Suicide Kill the Justice League explains that while a PlayStation Plus or Xbox Live Gold membership will required to play via online co-op, console players will be able to play the game solo without a subscription.
Kill the Justice League puts players in the role of DC Comics antiheroes Harley Quinn, Deadshot, Captain Boomerang, and King Shark as they battle to save the city of Metropolis, and the world, from the Brainiac mind-controlled members of the Justice League. The game is the first entry in the Batman:
Arkham series since 2015's Batman:
Arkham Knight. In December, Rocksteady confirmed Batman would be in the game. This means that the late Kevin Conroy will finally appear as the voice of the Caped Crusader.