Gigi Hadid thanks Ambani family for 'unforgettable first trip to India'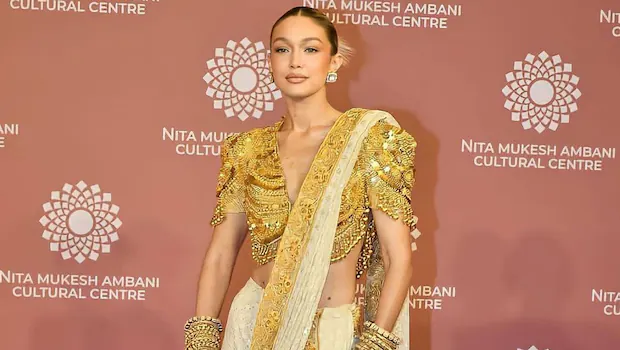 Gigi Hadid has called her first trip to India "unforgettable", sharing photos from the weekend. The Dutch-Palestinian supermodel was in Mumbai for the opening weekend of the Nita Mukesh Ambani Cultural Centre, named after the founders, Indian billionaires Nita and Mukesh Ambani.
Hadid, who attended the opening ceremony of the multidisciplinary centre on Friday, also joined top international stars including Zendaya, Tom Holland, Penelope Cruz, Priyanka Chopra and Nick Jonas for a gala on Saturday, to celebrate the first exhibition.
"Thanks to the Ambani family for hosting me in Mumbai for the opening weekend of @nmacc.india," Hadid posted on Instagram. "It was an honour to be there to witness your family's vision come to life, in a beautiful world-class cultural centre to celebrate and cultivate the creatives and heritage of India.
"This venue will nurture future generations to explore their passions — from dance to design, from music to art. If you have the chance to visit and see these productions — I highly recommend."
The first exhibition at the centre — India in Fashion: The Impact of Indian Dress and Textiles on the Fashionable Imagination — is curated by eminent fashion journalist, costume expert and Vogue magazine's global editor Hamish Bowles.
It celebrates Indian craftsmanship and its influence on international fashion.
On Friday, Hadid wore a custom hand-embroidered trench coat paired with co-ordinating trousers. The embroidery was inspired by spring in the picturesque Himachal region in northern India, designer Rahul Mishra said.