SEMrush: The Ultimate SEO and Digital Marketing Tool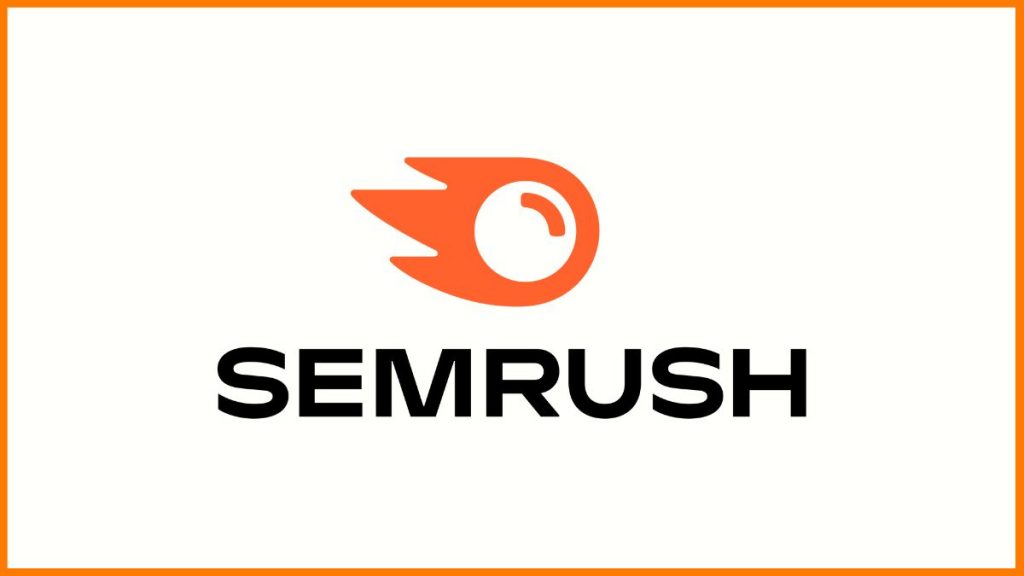 SEMrush.com is a popular and powerful all-in-one SEO (Search Engine Optimization) and digital marketing tool. It is a cloud-based SaaS (Software as a Service) solution that helps businesses of all sizes and industries with their SEO, PPC, social media, content marketing, and competitive research needs. SEMrush was launched in 2008 and is headquartered in Boston, Massachusetts, with offices in Europe, Asia, and Australia. In this blog, we will discuss how SEMrush works, its pros and cons, plans, and our conclusion.
How SEMrush Works:
SEMrush provides a suite of powerful tools that enable users to analyze, monitor, and improve their website's performance and visibility in search engines. Here are some of the key features and functionalities of SEMrush:
Keyword Research: SEMrush provides users with detailed insights into the keywords that their website ranks for and the keywords their competitors are targeting. Users can use this data to optimize their content for the right keywords, increase their organic traffic, and outrank their competitors.
On-Page SEO: SEMrush offers an on-page SEO checker that analyzes users' website pages for various on-page factors, including title tags, meta descriptions, H1 tags, and more. The tool provides users with a list of recommendations to optimize their pages for better search engine visibility.
Site Auditing: SEMrush's site audit tool crawls users' websites and identifies technical SEO issues such as broken links, duplicate content, and crawl errors. Users can use this information to fix these issues and improve their website's overall health and performance.
Backlink Analysis: SEMrush's backlink analysis tool allows users to analyze the backlinks pointing to their website and their competitors' websites. Users can use this information to identify high-quality backlink opportunities and improve their website's authority and rankings.
Social Media Monitoring: SEMrush enables users to monitor their social media profiles and their competitors' social media profiles. Users can track their engagement metrics, follower growth, and social media mentions to improve their social media strategy and grow their online presence.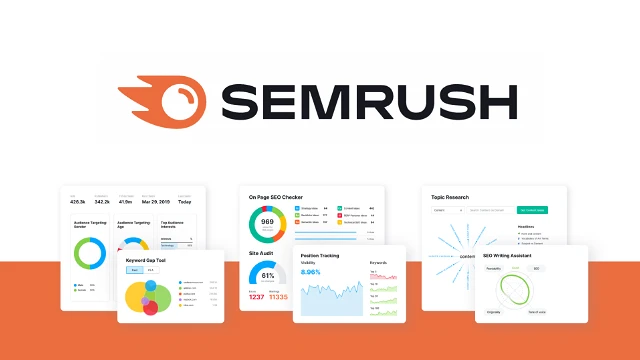 Pros and Cons of SEMrush:
Pros:
Comprehensive and versatile SEO toolset
User-friendly interface and easy-to-use tools
Extensive keyword research data
Detailed competitor analysis
Regular feature updates and improvements
Excellent customer support
Cons:
Expensive pricing plans
Limited local SEO features
Limited customization options for reports
Some features require additional paid add-ons
Some tools are not as accurate as other SEO tools
Plans:
SEMrush offers three pricing plans: Pro, Guru, and Business. Here is a breakdown of each plan:
Pro: This plan is suitable for freelancers, startups, and small businesses. It costs $119.95 per month and offers access to all SEMrush tools, up to 5 projects, and 500 keyword metrics updates per month.
Guru: This plan is suitable for small to medium-sized businesses. It costs $229.95 per month and offers access to all SEMrush tools, up to 15 projects, and 1000 keyword metrics updates per month.
Business: This plan is suitable for large businesses and agencies. It costs $449.95 per month and offers access to all SEMrush tools, up to 40 projects, and 5000 keyword metrics updates per month.
Conclusion
In conclusion, SEMrush is a powerful all-in-one tool that can help businesses improve their online visibility and digital marketing performance. With its wide range of features, including keyword research, site audit, backlink analysis, and more, SEMrush is a valuable resource for SEO professionals, marketers, and businesses of all sizes.
SEMrush offers flexible pricing plans that cater to businesses of different sizes and budgets. The Pro, Guru, and Business plans all come with access to all SEMrush's tools and differ only in the number of projects, keywords, and other features. Additionally, SEMrush offers a custom plan for enterprises with unique requirements.
While SEMrush has some limitations and may not be suitable for every business, its benefits and versatility make it an essential tool for many digital marketers. By leveraging the insights and data provided by SEMrush, businesses can gain a competitive advantage and achieve their digital marketing goals.