Grammarly.com: Unlocking the Power of Enhanced Writing, But Not Without Caveats
In the realm of writing, clear and effective communication is paramount. The words we choose, the structures we construct, and the grammar we employ all play crucial roles in conveying our intended messages. With the advent of digital tools designed to assist writers, Grammarly.com has emerged as a prominent player, promising to elevate our writing to new heights. In this blog post, we'll explore the pros and cons of Grammarly.com, delving into its benefits and potential limitations.
Common mistakes you should definitely avoid
Apostrophes – Apostrophes are only ever used to contract words – as in "don't" – or to denote ownership – as in "Pete's bicycle". Apostrophes are never, ever used to pluralise words. This is the dreaded "grocer's apostrophe", and it doesn't look good at all.
You're, Your – "You're" is a contracted "you are", as in, "you're having a laugh". "Your" denotes possession, as in, "I've chewed your provender".
They're, There, Their – "They're" is a contracted "they are", as in, "they're coming to take me away". "There" refers to a place – "over there". "Their" refers to something owned by a group, as in, "coal in their stockings".
Its, It's – "Its" is possessive, as in "the cat is licking its paws". "It's", on the other hand, is a contraction of "it is", as in, "it's raining men".
Pros of Grammarly.com:
Enhanced Grammar and Spelling Checking: One of the primary advantages of Grammarly.com is its robust grammar and spelling checking capabilities. It analyzes your text, highlighting errors, and suggesting corrections in real-time. This feature is particularly useful for non-native English speakers and those seeking to refine their writing skills.
Comprehensive Writing Assistance: Grammarly.com offers more than just grammar and spelling correction. It provides valuable suggestions on sentence structure, word choice, punctuation, and style improvements. Its AI-powered algorithms provide detailed explanations and recommendations to help users strengthen their writing skills and create more polished content.
Plagiarism Detection: Grammarly.com includes a plagiarism detection feature, which compares your text against a vast database of sources to identify any potential instances of plagiarism. This is particularly valuable for students, researchers, and professionals who need to ensure the originality of their work.
User-Friendly Interface: The Grammarly.com platform boasts a user-friendly interface, making it accessible to individuals with varying levels of technical expertise. It integrates seamlessly with various web browsers, word processors, and other writing applications, allowing users to benefit from its features across different platforms.
Cons of Grammarly.com:
Overreliance on Automation: While Grammarly.com is a powerful tool, it is not infallible. Overreliance on its suggestions can hinder the development of individual writing skills. Relying solely on Grammarly.com may lead to a dependence on the tool, impeding the growth and personal style of writers.
Limitations in Contextual Understanding: Despite its advanced algorithms, Grammarly.com may sometimes misinterpret the context of a sentence or fail to capture the intended meaning. It can occasionally offer incorrect suggestions, requiring users to exercise their own judgment and knowledge of grammar and syntax.
Privacy and Data Concerns: As with any online service, privacy and data security are important considerations. Grammarly.com stores and analyzes user data to improve its algorithms, which may raise concerns for those who prioritize privacy. Users should review Grammarly's privacy policy and consider their comfort level before utilizing the platform.
Premium Subscription for Advanced Features: While Grammarly.com offers a free version with basic functionality, some of its more advanced features, such as genre-specific writing style suggestions, are only available to premium subscribers. While the premium version offers a more comprehensive experience, it comes at a cost, which may be a limiting factor for some users.
While there are other grammar correcting tools available, Grammarly.com stands out due to its combination of advanced AI technology, comprehensive writing assistance, plagiarism detection, user-friendly interface, adaptability, real-time corrections, and continuous development. These factors contribute to its effectiveness and popularity among a wide range of users, from students and professionals to casual writers seeking to enhance their writing skills.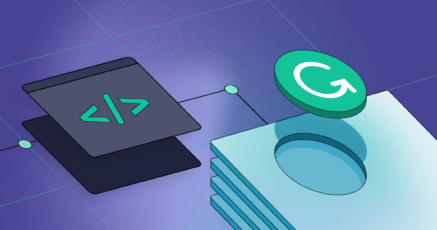 ​Using Grammarly
I started off my Grammarly experience by installing the Google Chrome extension and just using the web version. Later on that week, I installed the Mac version.
Here are the key features of Grammarly:
Better Writing Made Easy – Grammarly makes you a better writer by finding and correcting up to 10 times more mistakes than your word processor.
Eliminate Errors – Instantly fix over 250 types of errors, most of which Microsoft Word® can't find.
Enhance Clarity and Meaning – Find the perfect word every time with context-optimized synonym suggestions.
Become a Better Writer – Learn about your mistakes so that you can avoid them next time.
Write Anywhere – Whether you're writing emails, essays, or social media posts, Grammarly has your back.
​With the web app working in minutes I was able to start checking my writing.
Grammarly – Free or Premium?
Like all FREEMIUM software products, you get a good range of features included in the FREE version.
Grammarly offers paid plans from $12/month.
Here's what you get if you choose to invest in the PREMIUM version:
Here are the Premium features of Grammarly:
Speciality Checking – get the most accurate and relevant corrections for your specific writing style
Plagiarism – finds unoriginal text by checking against a database of over 8 million web pages
Vocabulary Enhancement – provides vocabulary enhancement suggestions to diversify your writing.
Professional Proofreading – a professional proofreader is ready to check your document right now. This an additional service on top of the Premium account.
Why you should get Grammarly
Since installing Grammarly, I've had a constant companion when writing on the web; whether it's a blog post, an email, or a social media update. It's there just nudging and prompting me to write better, and more importantly, correctly.
Sure, Grammarly isn't perfect – no proofreading software is – but it can be incredibly helpful.
Grammarly is available as a free tool and I recommend that you at least try the free version to improve your writing too. It is so simple to install and use that it will not take up any of your time to learn and the end result will be a more polished piece of content.
If you like the free version, then I'm sure you will like the paid version too, especially as they have very competitive prices for quarterly and annual payment plans.
Conclusion:
Grammarly.com is undeniably a powerful tool for improving writing skills, with its comprehensive grammar checking, writing suggestions, and plagiarism detection features. It offers convenience, accessibility, and a valuable learning resource for writers of all levels. However, it is essential to recognize its limitations, exercise caution regarding overreliance on automation, and consider privacy concerns when deciding to incorporate Grammarly.com into your writing workflow.