Star Wars Jedi: Survivor Review: A Starbound Epic Held Back by Performance Woes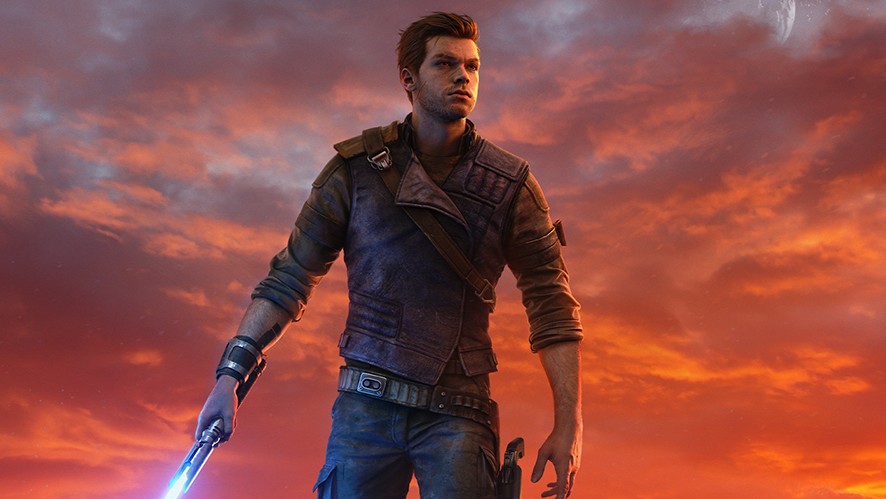 Star Wars Jedi: Survivor — out now on PC, PS5, and Xbox Series S/X — has the immense task of following what many consider to be one of the greatest Star Wars games in recent memory. 2019's Jedi: Fallen Order restored hope to the galaxy-spanning franchise with a daring story and robust souls-like combat system, rebelling against EA's belief that single-player games were dead. It was a strong blend of FromSoftware's risk-reward mechanics and the power fantasy of being a lightsaber-wielding Jedi, albeit with limitations in exploration.
That's what developer Respawn Entertainment cranked up in the sequel — a sprawling semi-open world design with six planets to ping-pong across, a fast travel system, expanded combat, and more. But does simply making its scale bigger and grander equate to a quality Star Wars Jedi follow-up? Read on to find out.
Star Wars Jedi: Survivor review – Story
We open to the Imperial city planet of Coruscant as a handcuffed Cal Kestis, now labelled a 'terrorist', gets shoved around its underbelly by a group of captors. In the five years since Star Wars Jedi: Fallen Order, members of the Mantis crew separated and spread out around the galaxy, while Cal grew into a powerful Jedi Knight, bearing battle scars and an even stronger resolve to topple the Galactic Empire. The sequel wastes no time dwelling on past events, simply offering a small recap cinematic to set newcomers on the right course — some of the jargon and references can still be rather confusing, though.
It's soon revealed that Cal, in fact, wanted to get captured, as a means to get in close proximity with Senator Sejan and steal some valuable intel. This kickstarts an action-packed feature film-length thrill ride, as Cal storms through the tangled base — wall-running across glowing neon signs, slicing down Stormtroopers, shimmying along rusty pipes, and dodging explosive droids.
Star Wars Jedi: Survivor functions as a smooth continuation of Cal's saga, bestowing you with most of the skills he learned in the previous game. There is no immersion-breaking amnesia gimmick — as seen in most sequels — where the character just magically forgets how to perform basic manoeuvres such as double jumps. You're essentially playing as the same Cal from before, with the game quickly doling out new equipment so you can set off on this mighty new adventure.
By the end of your thrilling escape, which includes a boss fight against the mind-reading Ninth Sister, you'll have unlocked three fight stances and picked up the Ascension Cable, which lets you grapple onto high points. I really appreciate how the unlocks are structured as part of the story progression, ensuring you don't miss out on anything and giving you ample time to experiment with the combat stances; I'll get into its specifics later.
Unfortunately, the mission goes sideways, with Cal and new companion Bode Akuna, coming out as the only survivors. That loss is compounded by the awakening that despite all his efforts, the Empire has only gotten stronger, expanding its reach to the farthest ends of the galaxy. Even with such basic blockbuster Star Wars writing, actor Cameron Monaghan does a phenomenal job of expressing tonal shifts and the guilt that comes with dragging his comrades along for a suicide mission. As a character, Cal is a lot more reserved now, constantly mulling over whether he made the right choice in trusting the Force to lead future generations of Jedi. He's basically a dashing cowboy starring in an intergalactic spaghetti Western, grabbing onto his belt buckle with a cold snare or grin, as he cautiously approaches dangers.