Suzume release date, cast, and latest news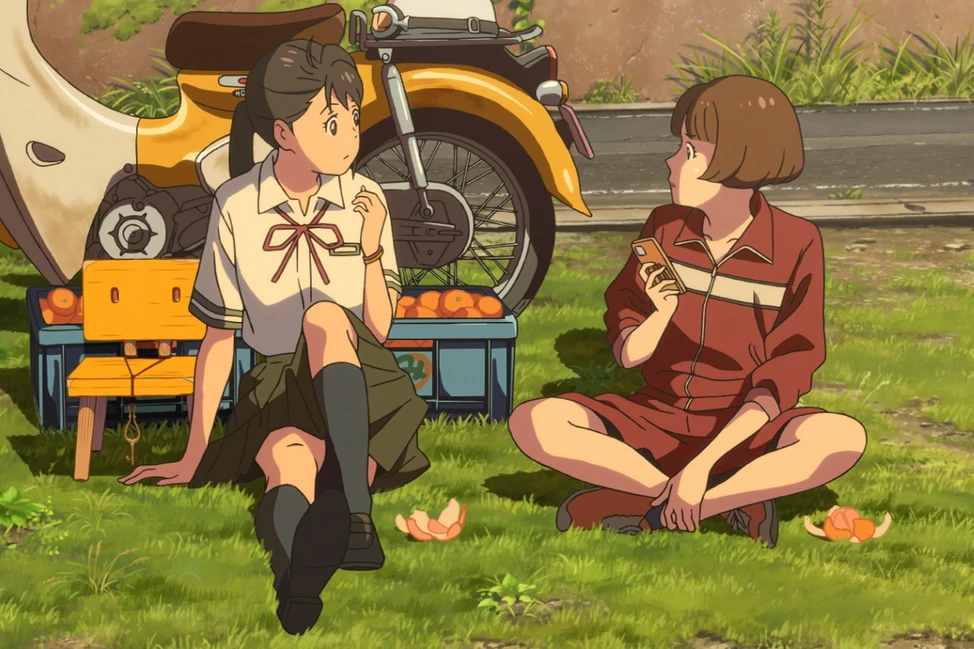 Makoto Shinkai is making his epic comeback to the anime industry with a stunning new film titled Suzume.
The Your Name director's latest creation marks a welcome return to the silver screen for the filmmaker, whose last release was his 2019 fantasy Weathering With You – and Suzume is sure to dazzle his longtime fans and newcomers alike.
Suzume follows its titular character, a 17-year-old girl who takes on the task of closing doors into other dimensions across Japan. These portals can lead to untold disaster if she doesn't get to them in time.
Since its release in Japan in November, the film has gone on to become the fourth highest-grossing anime film of all time. Read more to learn everything we know about the UK release of Shinkai's latest.
Suzume release date: when will Makoto Shinkai's film come to cinemas in the UK?
Suzume will be released by Crunchyroll outside of Asia, and the film will be coming to UK cinemas on Friday 14th April.
In certain areas of Europe, the film will be released on April 12th, while in other countries like Austria, Belgium, and Spain, it will also be released on April 14th. Shinkai's latest film will also be released in the US and Canada on this date.
A streaming release date has not yet been confirmed for the film.
Suzume cast: who stars in the Japanese and English voice cast?
Viewers excited for Suzume will be delighted to learn that the film will be released in cinemas in both Japanese with English subtitles and an English dub.
Here is who stars in the cast for both versions:
Suzume Iwato — Nanoka Hara (Japanese); Nichole Sakura (English); Young Suzume — Akari Miura (Japanese); Bennet Hetrick (English)
Sota Munakata — Hokuto Matsumura (Japanese); Josh Keaton (English)
Tamaki Iwato — Eri Fukatsu (Japanese); Jennifer Sun Bell (English)
Minoru Okabe — Shota Sometani (Japanese); Roger Craig Smith (English)
Rumi Ninomiya — Sairi Ito (Japanese); Amanda C Miller (English)
Chika Amabe — Kotone Hanase (Japanese); Rosalie Chiang (English)
Hitsujiro Munakata — Matsumoto Hakuo (Japanese); Cam Clarke (English)
Tomoya Serizawa — Ryunosuke Kamiki (Japanese); Joe Zieja (English)
Daijin — Ann Yamane (Japanese); Lena Josephine Marano (English)
Miki — Aimi (Japanese); Mela Lee (English)
What is the plot of Suzume?
As mentioned, Shinkai's film follows Suzume as she embarks on an epic quest across Japan to close portals that have opened in sites that were abandoned after disaster, and she does this with the help of mysterious young man named Sōta. Suzume must face myriad challenges along the way, both personal and physical.
While at first glance Suzume might appear to be a quaint coming-of-age story, the drama is, at its heart, inspired by a much darker tragedy: the 2011 Tohoku earthquake and tsunami.
The disaster led to the deaths of almost 20,000 people and it had a huge impact on Japan as a nation. Shinkai was devastated by the event, and he has spoken previously of how his new film, as well as Your Name and Weathering With You, were directly inspired by it.
In the film, Suzume struggles with the loss of her mother when she was four years old, and it is implied that the matriarch was one of the people to go missing and later be presumed dead in the aftermath of the Tohoku earthquake.
Much like with Your Name and Weathering With You, though, Shinkai approaches the subject through an imaginative lens, adding mythical elements that makes the story both amusing and moving for viewers.
Is there a trailer for Suzume?
Yes! A trailer was recently released for Suzume, which teases the film's epic story and gives viewers a glimpse at the journey she goes on.