Why most people trust Cloudways Web Hosting ?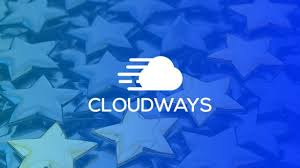 What is Cloudways?
Cloudways is a managed hosting provider that focuses on performance and simplicity. From simple server and application launches to ongoing server maintenance, Cloudways handles all aspects of server management so you can continue to focus on growing your business.
Joining Cloudways gives you a powerful set of tools and services to manage your e-commerce store or business website. Cloudways' core USP is choice. Choose a cloud provider, choose to host almost any PHP-based application, choose to use paid or free SSL, choose a developer- and agency-centric workflow. The idea of ​​freedom of choice and freedom to focus on what matters to the user starts at the start of the server and application. A choice of five IaaS providers (AWS, GCE, DigitalOcean, Vultr, and Linode) and multiple versions of popular applications (including four flavors of WordPress and two of Magento) allow users to meet their operational needs .